New Place, New Struggles
By Paul Thomas
"I like it here in America," said an Afghani refugee who identified herself as Gulchera, "there is no violence and no killing." 

Gulchera, who has been living here in the U.S. for the past five-years, came here to escape life in a country that she described as a war zone.
And she is not alone.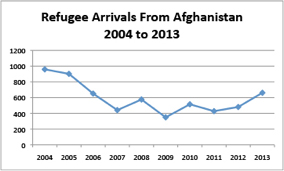 Data provided by US Department of Homeland Security
According to the most recent data provided by the U.S. Department of Homeland Security, prior to 2014, close to 6000 Afghani refugees have fled their native country to come the United States. In addition to this, are the almost 26,000 Afghanis who immigrate to the U.S. every year using normal immigration channels.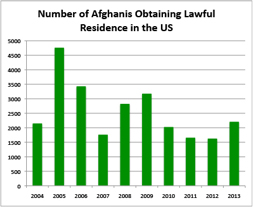 Data provided by US Department of Homeland Security
For many of these migrants the assimilation into American society is not easy.
"The way of living in Afghanistan is always being a joined family with a lot of people. And when you come alone to another country, that is the toughest time in your life," said the Director of Women for Afghan Women Naheed Samadi Bahram.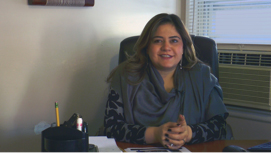 Naheed Samadi Bahram
Women for Afghan Women (WAW), a Queens based organization, has evolved to try to bridge the gap between the more communal lifestyle of Afghanistan and the more individualistic lifestyle found here in America.
"I felt that I lost a part of my voice," said Mirna Haidar, a women's rights activist and refugee from Lebanon, a similarly war torn country, who arrived in the US unable to speak English. "A lot of times you want to express yourself, you want to defend your rights, but you can't do that unfortunately."
At Women for Afghan Women, in addition to the cultural connections, Afghan migrants can also find a variety of other services as well. Especially important to refugees are their English as a second language classes taught by teachers fluent in Dari and Pashtun, the two languages commonly spoken in Afghanistan. The organization also helps refugees find jobs.
Refugees who arrive in the U.S. have only one year to apply for asylum before they are deported and forced to return to the country from which they fled. But in order to apply, they must have a job.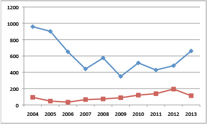 Number of Afghanis Seeking Asylum in Blue
Number of Afghanis Receiving Asylum in Red
Data provided by US Department of Homeland Security
The number of people using the services provided by Women for Afghan Women is growing. "In New York, from 2007 till now, the number of people we are serving increased 200 to 300 percent," said Bahram.
Still, even with the services provided by organizations like Women for Afghan Women, many refugees still struggle with the transition.
For example, in Afghanistan, Gulchera was a teacher. But here in the U.S., because she has not been able to learn English, her employment options are extremely limited. Making matters worse, although she would like to go back to teaching, her certifications are not valid here in the U.S.
However, even though she misses teaching and the culture she was forced to leave behind, Gulchera is very happy here.
"I am staying to apply for citizenship," said Gulchera, "I will definitely stay."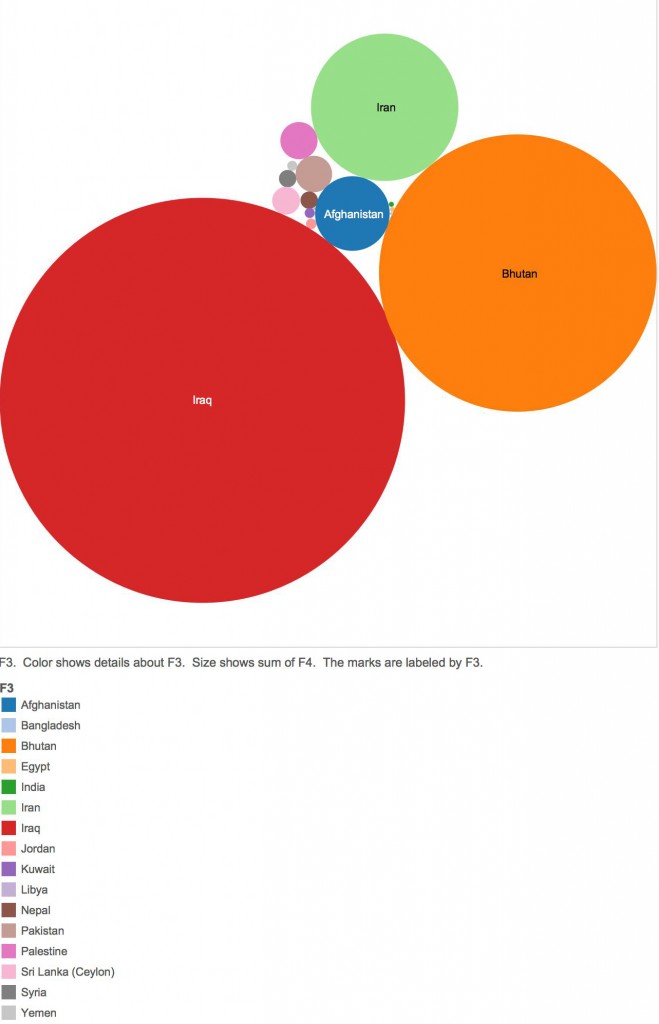 Distribution of refugees arriving in the US coming from the Middle East
Data Provided By US Department of Homeland Security