New York City's largest and oldest trees hide a vast and interesting ecological history that dates back to the Lenape people.
Produced by Soukaina Alaoui El Hassani
---
Trees of Mannahatta: an Ecological History of New York
By Soukaina Alaoui El Hassani
Wearing a navy blue workout wear, a black puffy jacket and a high, bouncy ponytail, Fordham PhD student Grace Anderson weaves her way deeper into the heart of Fort Tryon Park. Leaves hissing in the fall wind, Anderson seeks respite from the boisterous concrete jungle of New York on her daily run in the park.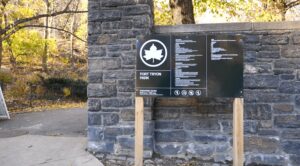 "It's so nice to get out, breathe in fresh air and just see nature around you," said Anderson.. "All the plants and all the trees are so beautiful and necessary after being cooped up at home or in an office all day."
Usually when walking along the streets of the city, New Yorkers tunnel quickly  toward their destinations, never raising their heads to gaze at the intimidating urban canopy. Once in the heart of a park, all pretense of a destination disappears and pedestrians can finally enjoy the respite of the aimless journey of a nature stroll, swallowed by the shade of towering flora. 
The same flora that once sheltered and fed the Lenape in 1609. 
Framed by his laptop camera to reveal a sun-lit living room filled with wall art and potted plants, Brian Gunther, the development officer for Natural Areas Conservancy and former chief of forestry, horticulture and natural resources, outlines how many flora species survived the past 400 years. 
"About 80 percent of the canopy in these natural areas are native species," said Gunther. "The same kind of species you would've found in 1609."
New York's ecological history dates back to the 17th century with the Lenape settlers. The biodiversity was lush with species that we can still see in New York ecosystems today.
Lenape territory stretched from northern New York to Delaware. The Lenape of New York were known as the Munsee, and the island of Mannahatta, now Manhattan, was a ten thousand-acre, abundant Eden of diverse flora and fauna. Native species included the American Elm, Chestnut, Hemlock and Ash trees, all species that are either extinct or endangered to New York ecological ecosystems. 
"You have another mix species of hickory and oaks and sweet gums that are native species that are still thriving,"Gunther says. "On the other hand the species that are in the understory who will replace the canopy are invasive species. So, it's a tale of two generations."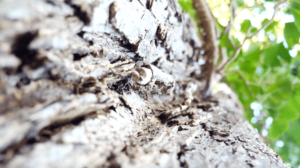 According to Gunther, the main reason why the American elm, chestnut, hemlock and ash trees have ceased to thrive is due to the presence of invasive species that were not native to New York. These invasive species come in the form of seeds, bacteria, fungus and even foreign flora.
"The biggest threat to New York forests is invasive plant species," Gunther says. "When you bring a foreign species, they thrive unchecked because they don't have predators."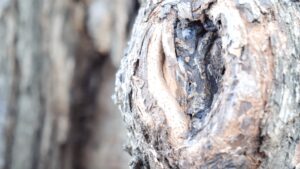 In the late 17th century, the Dutch and English colonists ousted the Lenape to the west, to what is now known as Michigan, Ohio, Illinois, Missouri and Indiana. While eager to settle, the new colonists didn't give much thought to the conservation of the ecological ecosystems around them. 
The Lenape, known as the "first conservationists," framed their beliefs around protecting and living in harmony with nature. In 2013, Principal Chief of the Lenape Indian Tribe of Delaware, Dennis Choker explained to Outdoor Delaware Magazine what their tribe's relationship with nature was. 
"Our philosophy is to take only what you need and give thanks for everything you take,"" said Coker. "We do not exploit resources, we use them. When you interact with your environment on a daily basis, you know you've got to protect it because you are going to depend on it."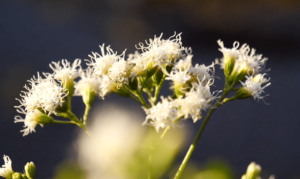 People weren't the only thing that emigrated en masse to America in the 19th century. Foreign plant, fungus and animal species were transported and settled in New York, unchallenged by their natural predators. These foreign species posed a threat to the native flora.
"Before we were just covering everything in asphalt and putting in Maple trees, things we now know might not thrive in certain conditions or could be invasive," says Emily Walker, the director of outreach and programs at New Yorkers for Parks. "Professionals didn't know some of the impacts that we now know about some of these plant species."
"You will never defeat an invasive species, whether they're plants, animals, fungus," Gunther says. "But you can manage them."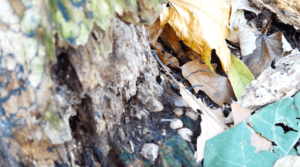 With the 19th and early 20th centuries ushering in an  age of industrialization and exponential population growth, New York started replacing the towering trees of New York with towering buildings. With that came habitat fragmentation and habitat loss which ultimately reduced the biodiversity. 
"Once the city defined its borders, it was less about habitat loss and more about fragmentation," Gunther says. "People like Robert Moses put parkways and expressways through existing parks."
Urbanization in the late 20th century shaved what remained of New York's wild canopy. Parks now housed both foreign and native plant species. 
In Washington Square Park, the Hangman's Elm, one of the oldest trees in the city, is expected to die soon. This is because this 110-foot, 330 year-old tree has been a victim of invasive species, alongside thriving throngs of ginko trees, maples and sweet-gums.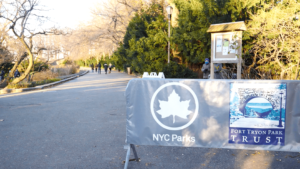 In recent years, the New York City Parks Department has become more careful about the species they incorporate into their parks and open spaces. 
"The city has done a really good job in the recent years where they're making sure to add native plants, permeable surfaces and native tree species," Walker says. "I think now we're acting proactively and focusing on this return to our ecological history that we weren't doing before."
Today, New York City natives rely heavily on parks and open spaces to get them through the anxieties of the current COVID-19 Pandemic. 
"It [COVID-19 pandemic] has made it clearer for New Yorkers that outdoor spaces are essential for recreation," Gunther says. 
Fourteen percent of New York City land is park land. City officials have encouraged people to seek respite in parks during the pandemic. Unfortunately, those same city officials have cut the Parks Department budget. 
"We don't see a lot of public funding for parks and open spaces," Walker says. "The city gives the Parks Department only 0.5 percent of the entire city budget to maintain those spaces." 
In August of this year, the New York City Council decided to cut an additional 14 percent of the Parks Department's $540 million budget due to the pandemic, despite insisting that New York City residents continue to use those spaces at their leisure. 
Due to this $84 million dollar budget cut , many park nonprofits had to shift their focus from their research and development of parks to maintenance. John Delgado, the field work supervisor for the Prospect Park Alliance, said that the role and focus of the Alliance had changed once the pandemic hit.
"We've definitely had to shift a lot of our focus from doing landscape and horticulture work and focus a lot more on basic maintenance," Delgado said. "Particularly because of the city budget cuts."
Amid the budget cuts to parks, government officials and public health officials were pushing New Yorkers to seek respite in parks and open spaces.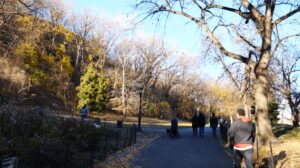 "To see that the Parks Department had a major budget cut where city officials and public health professionals were encouraging people to go to these parks to have safe outdoor experiences, was challenging," Walker says. "We need to change that narrative because it's not sustainable anymore. Without having parks, this already challenging time would've been even harder."