Contributors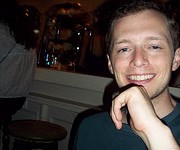 I was born in Gainesville, Florida but spent my formative years in Chicago. After high school, I moved to Boulder, Colorado for college and graduated magna cum laude from the University of Colorado with a degree in Creative Writing and English. While I was in school I got involved with a group of artists and writers that would gather at bars to talk about art and culture. We decided to put together a magazine and what resulted was "Illiterate Magazine," the first hybrid publication in Colorado. I also worked briefly for The Colorado Daily and a now defunct publication called "Substance Magazine." After that I spent a year working in the kitchen of a restaurant, which I also managed. As anyone who has worked in restaurants knows, it's hard work, and I grew tired of it quickly. I needed an occupation that would make me use my degree, which is why my girlfriend and I decided to move to Madrid, Spain and teach English. I spent two years teaching and traveling Europe, and I think this experience was one of the deciding factors that pushed me toward pursuing a degree in Journalism. For the past year I have been working as a sous chef at a whole foods in Denver and interning at "5280 Magazine" the premier lifestyle publication in Colorado. I thoroughly look forward to being back in school and working with a group of extremely talented and diverse individuals.
---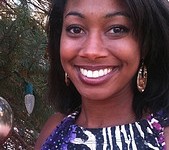 Born and bred in Dallas, Texas, Dezelle Bennett recently graduated from Texas Christian University where she received a Dual Bachelor of Arts Degree in Political Science and Film/TV-Digital Media. While minoring in Japanese and Spanish, her love of languages took her to Egypt where she spent time delving into Arabic. She believes that the passion she has for learning foreign tongues stems from the passion she has for people and wanting to connect with them on a deeper level.
During her time at TCU, she worked for the campus radio station KTCU 88.7 The Choice, and began production of a reality documentary called Survival of the Fittess, a program designed for women to see what it is like to live as a woman of a developing country by placing them in a controlled environment of various cultural scenarios.
Being accepted to NYU's News and Documentary program is an honor for her as she will be able to involve herself in the reporting and documentation of social issues and the propagation of international development.
Also passionate about serving, Dezelle prides herself in her country and in her duties as a Second Lieutenant Military Intelligence Officer in the Army National Guard. In her spare time, she finds that she enjoys reading, running, photography, and playing tennis—oh and karaoke.
---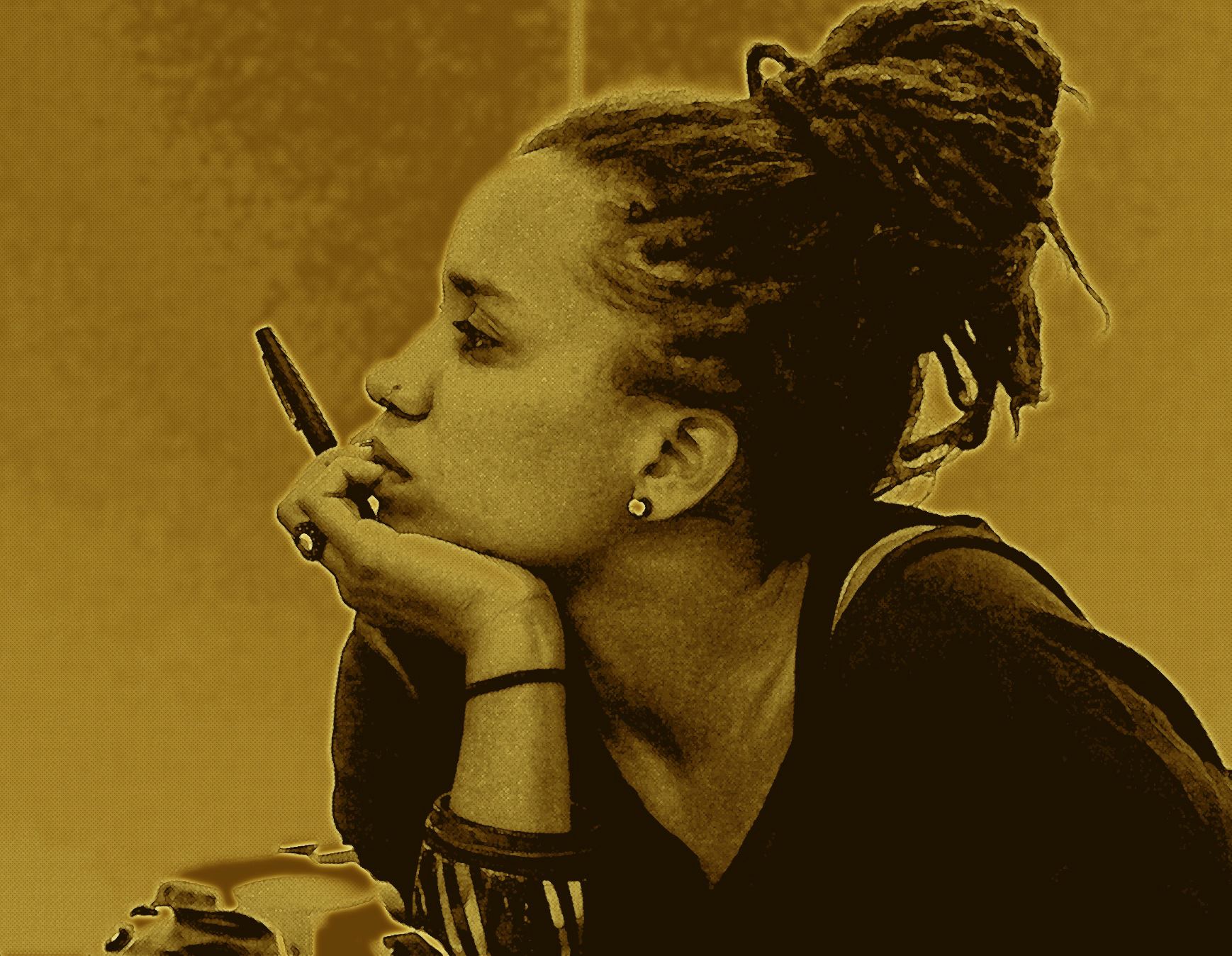 Faith E. Briggs is a documentary journalist based in Brooklyn, New York.  She is currently completing a Masters in News and Documentary at the New York University Arthur L. Carter Journalism Institute.
Primary areas of interest are Arts & Documentary, Social & Cultural Advocacy, and Cross-Cultural Interaction.
---

Jenise Morgan is a multimedia journalist who aspires to work behind and in front of the camera, exploring issues that affect young people around the world. Her dream job is MTV News correspondent circa the mid-nineties, so she's scheming up a suitable equivalent. Morgan received a bachelors in African Studies & French from Sarah Lawrence College in 2007 and is currently a masters candidate in NYU's News & Documentary program. A Jersey girl born of North Carolinians, she now calls Brooklyn, NY home.
---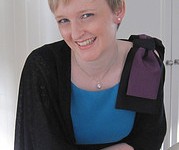 Jessic Pitcher holds a B.A in Film Studies & French from Trinity College Dublin. She is also co-founder of TrinityTV, the online student television network of the university. A native of Co. Dublin, Ireland, she has spent a great deal of time volunteering at various film, theater, and arts festivals throughout the country. Jessica is an active proponent of mental health awareness, and hopes to explore the subject further during her time at NYU.
---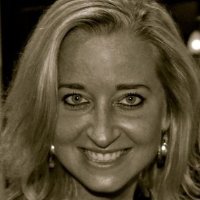 My name is Jitske Zoethout, and I was born (June 19, 1981) and raised in the Netherlands. I studied international and European law (University of Amsterdam, the Netherlands) with a special focus on international human rights. Next to my studies I spent a great number of hours to professionally dancing. I was a member of a Latin American Dance Team, and as multiple Dutch and Benelux champion we represented the Netherlands at European and World championships multiple times. During my last year at university, I was one of the lucky few who had been selected for an internship at United Nations Headquarters, New York (Division for the Advancement of Women's Rights), which was a true life time experience.
After graduation for my LL.M in 2007, I was admitted to the Netherlands Bar and I started working as an attorney at law practicing corporate law with Baker & McKenzie, an international law firm with offices in 41 countries. Next to my work as a lawyer, I volunteer at UNICEF Amsterdam and I love to write, travel and dance.
For the outside world it is a career change. For me it is a secret desire that I have been having for many years. I am curious about the world – I have visited many different countries – and I am highly interested in world politics, people, their culture and their rights. Now that I have a couple of years of work experience as a lawyer in the international corporate legal field, I feel ready to pursue my true dream: I aspire to learn the critical thinking skills, to report and to write pieces that are lucid, compelling and elegant, and to become an accomplished and excellent professional journalist.
---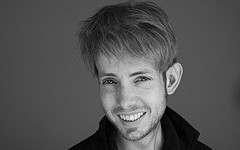 Johnny Cathcart grew up in St. Joseph, Missouri and received a B.A. in film production from Webster University in St. Louis.
He has worked as a video producer for various performing artists, venues, and non profit organizations since college. Johnny is a published author, and a two time brain cancer survivor.
---
M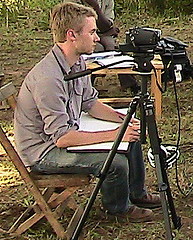 y name is Michael Shade, and I'm from Grand Rapids, Michigan. I studied English and journalism at Calvin College, and after some traveling I decided I wanted to study documentary. I'm most interested in the kind of documentaries that foster cross-cultural understanding.
I love movies, books, and radio programs, talking about movies, books, and radio programs, traveling, and eating. I hope that whatever career materializes for me after NewsDoc will involve at least most of those things.
---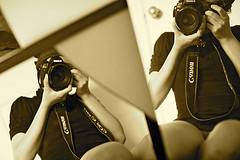 Nanfu Wang is an adventurer, explorer, observer, and storyteller. Being born in a poor,remote, small village that you can't identify on the map of China, Nanfu, unlike most city kids bathed in the warmth of their household, had to walk streets and peddle to help support a family of four people in her childhood. Shortly after the death of her father when she was twelve, Nanfu was deprived of the opportunity to enter high school. At the age of sixteen, Nanfu landed her first job and became a primary school teacher. The seed of her dream of college education, however, was so deep-rooted in her heart that after life's detour, she returned to campus at the age of nineteen by supporting herself financially. These early life experiences shaped her tough character and free spirited personality.
Now with a BA in English, a MA in Literature from Shanghai University, and a MA in Communication from Ohio University, Nanfu has gone from a poverty-stricken country girl to a global college graduate and professional. Her life is a process of constantly pursuing dreams. Having published a book and shot several short documentaries, she is passion about story telling, either in words or images, which she found to be the perfect medium to improve the lives of her people, to give voice to the voiceless, to justify injustice, and to effect change.
Nanfu's personal mission is to live, to love and to be loved, to learn, and to leave a legacy.
---
Phurbu Thinley is a Tibetan who has been living in India until coming to New York to study documentary in 2012.
---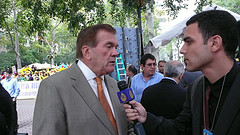 Rami Ayari is a freelance journalist who moved from Tunis to Washington DC in 2003 where he earned his Bachelors Degree in English from the George Washington University. His work as an intern covering New York based protests and developments for Al Jazeera's United Nations bureau earned him a role as a freelancer that he still holds today. He has produced news packages on a variety of stories ranging from Palestine's application for full UN membership the 66th General Assembly to the health effects of the 9/11 attacks on first responders. Ayari also covered African soccer for Goal.com. During the summer of 2010, he traveled to South Africa to blog about Algeria's participation at the first Africa-based FIFA World Cup. Ayari's 2010 move to Brooklyn, NY, where he currently lives and works, and the recent shifts of his native Tunisia's political landscape, have shaped his ambitions and spurred his desire for meaningful cultural contribution through video storytelling.
---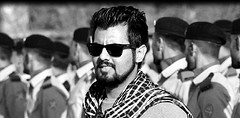 Shehzad Hameed Ahmad was born in Auchi, Nigeria on July 17, 1985 but a civil war forced the family to shift back to their native country, Pakistan. Raised in Islamabad, he graduated in Business Administration from the prestigious Bahria University in Islamabad. Following his passion of highlighting the complex societal problems prevalent within the country, Shehzad then completed a 2-year Diploma in Television Production and Performing Arts where he worked on documentaries, news reports and script writing techniques at the state-run Pakistan Television – turning himself into a jack of all trades ranging from television make-up to camera work and lighting.
Shehzad then traveled to the financial capital of Pakistan – Karachi, where he landed a job as Associate Producer/Reporter at Dawn News Television, Pakistan's first English language news and current affairs network. Working with NewsEye – a hard-hitting current affairs program during the 9 o'clock slot, Shehzad worked on a dual designation. As reporter, he investigated social issues, analyzed the political situation across the country, while developing an an eye for short documentaries on human interest stories – focusing on education, crime and women emancipation. He also worked as a panel producer for the 2008 General Elections in Pakistan, covered the assassination of former Prime Minister Benazir Bhutto, while extensively reporting on the War on Terror in Pakistan's tribal areas and Afghanistan and events leading up to the resignation of President Pervez Musharraf. He then went on to work as a sub-editor at Utrade – an investigative business magazine where he wrote cover stories on various economic cartels operating in Pakistan. He followed this up with a 2-year stint with Allainet – a Canadian Online Journalism Company as the Editor-in-Chief, where he hired, recruited and trained more than 100 up and coming journalists for international sports in geographically different areas of the country.
Shehzad loves traveling, dining out and has a special place for outdoor sports.
---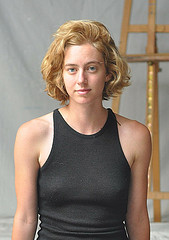 Whitney Mallett is from Canada, spending time in Toronto, Montreal, and Calgary. This past year, she acted as associate producer on a feature documentary funded by TV Ontario, the province's public broadcaster. Prior to, she studied at McGill University where she completed a Bachelor of Arts Honours degree in English Literature. Her journalistic experience has been mostly in cultural reporting and human interest pieces–her most recent article on the over-regulation of Ontario's meat industry appeared in Maisonneuve Magazine. In Montreal, she wrote and edited for a twice-weekly student paper, and during that time, she won the Canadian University Press's Johnnie, for a piece on the city's emerging independent record labels. She has a soft-spot for analog film and spends a lot of time with her super-8 and 35mm cameras.
---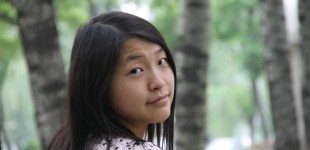 Yijun He comes from China. She is interested in reading, jogging, cooking and playing violin. Devoted to promoting a civil society and getting more people pay attention to human conditions, she hopes to make the world a little better through her films, articles and actions.
---
Zyla Sarhardy is from Karachi, Pakistan, where she worked in broadcast news before traveling to New York University on a Fulbright scholarship in 2012.